The subscription for high-quality home appliances
Save your clothes and the world with Miele washing machines, tumble dryers and dishwashers
The Bundles subscriptions
Vragen?
Call 085 401 19 08 or leave your number so we can call you back!

"Customers want solutions for their problems rather than physical products.Therefore an increasing number are prioritising experience and performance over possession."

"Vanaf nu is er een nieuwe manier om de vuile vaat weg te werken: 'circulair afwassen'. Het jonge groene bedrijfje Bundles gelooft er heilig in!"

"Een wasmachine huren kon al eeuwen, bijvoorbeeld bij een bekende naam als Skala. Het grote verschil: bij huur zit je vaak vast aan een lang contract, en de machines die je huurt zijn vaak van lagere kwaliteit - minder duurzaam dus. Bovendien betaal je minder als je minder wast, terwijl de huursom een vast bedrag is."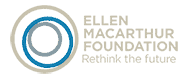 "Bundles connects the appliances to the internet to gather data on the actual use of the appliance and then translates this information into messages for its user, technicians or suppliers."
"Bundles maakt dure, maar op termijn duurzame apparaten zoals wasmachines van Miele betaalbaar voor meer huishoudens via een leaseconstructie. Sensoren die het gebruik meten en onderhoud plannen, helpen daarbij."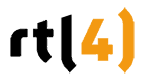 "Een goedkope wasmachine gaat eerder kapot, heeft meer onderhoud nodig, gebruikt meer energie, meer wasmiddel. Met een goedkope wasmachine ben je vaak duurder uit."

"Meerdere bedrijven verhuren wasmachines en drogers. Bij Bundles is het apparaat na een paar jaar evenmin eigendom van de gebruiker. De huurperiode en maandprijs liggen weliswaar lager. Je kunt de machine overkopen en het belangrijkste moet zijn dat je flink wat euro's bespaart en duurzamer wast."

"Miele verkoopt geen wasmachines meer, maar wasbeurten. Ze blijven eigenaar van de wasmachines maar zorgen óók voor onderhoud, terugname en vernieuwing aan het eind van de levensduur. Zo is er een prikkel om verantwoordelijkheid te nemen voor de levenscyclus van hun producten, om te zorgen voor zuinige en onderhoudsvriendelijke producten."

"Er wordt ongelooflijk veel geld in marketing van consumptiegoederen gepompt. Een wasmachine van € 300 wordt aangeprezen als een prima product terwijl je snel voor hetzelfde bedrag aan reparatie kosten kwijt bent of een nieuwe moet kopen."

"We willen dat het goedkoper is te betalen voor gebruik dan voor aanschaf"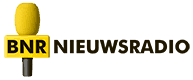 "Door een wasmachine goed te gebruiken kan je de levensduur verlengen en de hoeveelheid wasmiddel en energie die erin gaat verminderen."
Wat vinden zij van Bundles?
Guido Braam
Director Valley Creators and Co-owner Powered by meaning
"Pay-per-wash gives a new meaning to washing in our family."

Roland van den Hoff
Founder Seats to Meet
"In a circular economy we have to do our laundry as well, but different!"

"The reason I choose Bundles is that it is a good deal for someone who doesn't know where she will live in the near future. Buying a new one is an investment I would rather not do"

Harm van der Linden
Student
"Recently, I started using a Bundles washing machine. Bundles is the ideal solution with a limited student budget. An efficient high-quality washing machine without a large investment. It is great that I don't have to buy a cheap low-quality machine."